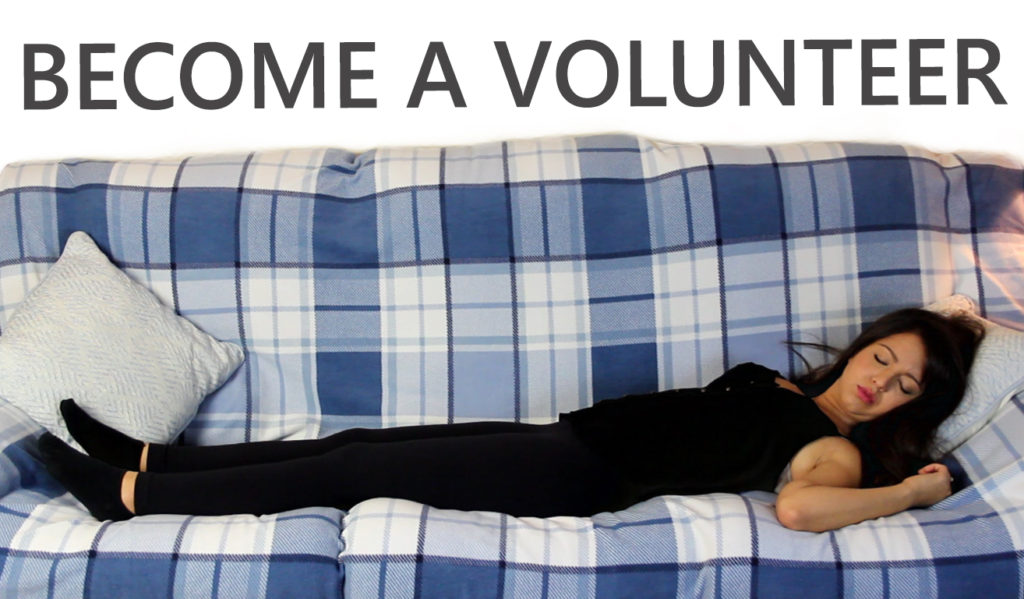 You can become a volunteer and be hypnotized as part of our series, and we'll pay you $100 to do it!
We've recently expanded to include online hypnosis sessions as part of the Hypnosis On Display series, which means we can work with new volunteers all over the world. If you think you might be interested in experiencing our unique hypnosis show, there are just a few requirements you must meet.
You must be at least 18 years of age
You must have a high speed internet connection
You must have a webcam / laptop camera
That's it! If you meet those requirements and think you might be interested in being hypnotized, you can fill out the form below and we'll get back to you with all the information you'd need (we offer at least $100 for a single hypnosis session).
Hypnosis On Display Preview and Testimonial Video
Volunteer Form