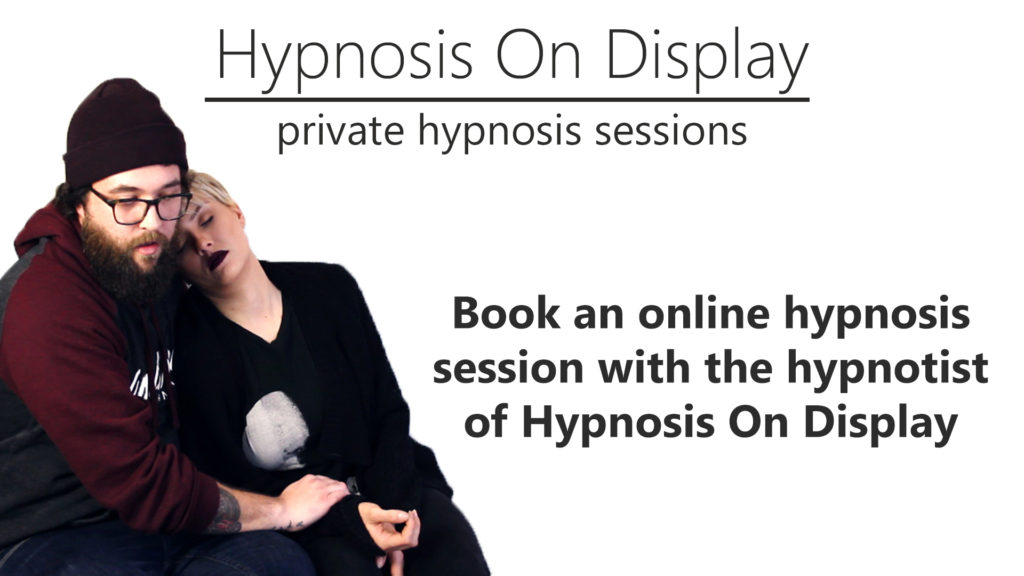 You can book your own private hypnosis session with the hypnotist of Hypnosis On Display and be hypnotized from the comfort of your own home. Whether you're interested in making personal changes through hypnosis, living out your own hypnosis entertainment experience like the series, or simply want to relax, book a session today with one of the best known hypnotists in the industry.
Hypnosis can be a powerful tool in helping those looking to make personal changes like quitting smoking, losing weight, finding motivation, or overcoming fears.
It's also one of the best ways to relax, if not the very best way. It can be extremely helpful for those struggling with anxiety or stress. As one of our volunteers recently mentioned, she felt more relaxed after an hour of hypnosis than she had felt after an entire three day meditation retreat.
We're also completely open to those looking for a hypnosis entertainment experience. You can live out the craziness of the Hypnosis On Display series and go through your own private visit, or share it with a partner and watch them as they go through our unique hypnosis experience. You can be hypnotized yourself or as a couple, you can even experience hypnosis with a few friends. Spice up your night date, or invite a few friends and be your own stage hypnosis show.
We'll cater an entire hypnosis session to your own personal needs or desires. Entertainment or serious change we're here to give you the session you're looking for.
Fill out the form below and we'll get back to you as soon as we can. Once you get a response back, you can check our private session calendar and book the session on a date and time that works best for you.
Things you might book a hypnosis session for:
Anxiety
Weight Loss
Motivation
Self-Confidence
Stress
Stage Fright
Insomnia
Sexual Dysfunction
Changing Habits
Pain Management
Cramps
Headaches or Migraines
Creativity
Self-Control
Study Habits
Nail Biting
Rates: We charge $100 an hour for all hypnosis sessions. We'll recommend the amount of time you'll require when accepting your form below.