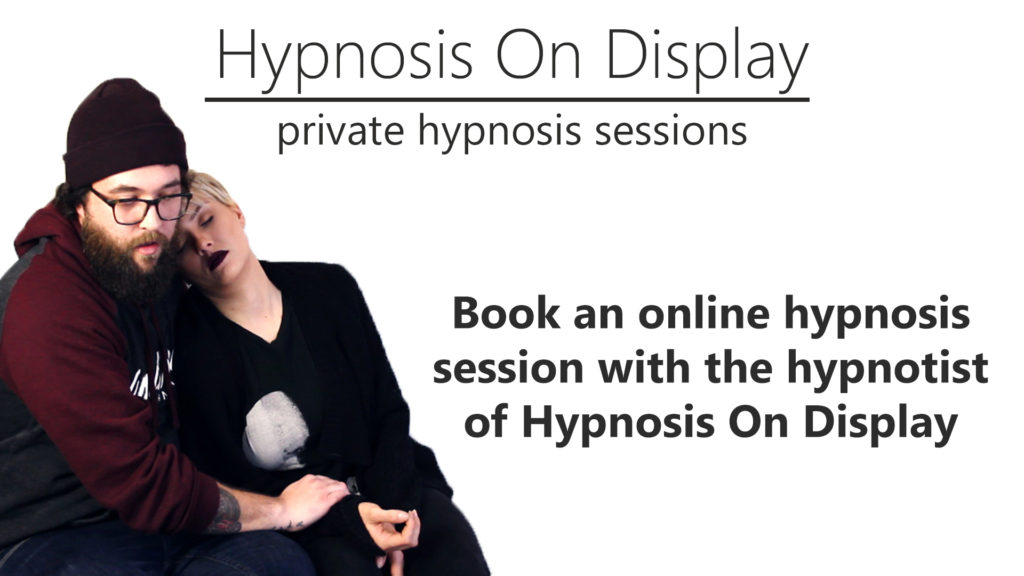 You can book a private hypnosis session with Chad Reinhardt, the hypnotist of Hypnosis On Display. You can live out your own hypnosis experience just like the series, or even use hypnosis as a tool for self-improvement.
Each private sessions is done entirely online over Skype. Unfortunately we have limited availability so please contact us at hypnosis[email protected] to inquire about booking a hypnosis session.
We charge $100 per hour for all private sessions.
While we typically focus on entertainment with hypnosis, we can also use hypnosis to create positive changes. Things you might book a hypnosis session for:
Anxiety
Weight Loss
Motivation
Self-Confidence
Stress
Stage Fright
Insomnia
Sexual Dysfunction
Changing Habits
Pain Management
Cramps
Headaches or Migraines
Creativity
Self-Control
Study Habits
Nail Biting